Riverside county is a suburb of Los Angeles and is home to a variety of locations. There are historic wedding locations, such as the Mission Inn in Riverside, to wide-open wineries in Temecula (where Gavin grew up).
Locations in Riverside County
Joshua Tree National Park is a well-known treasure in Riverside County, California. It's an alien landscape that is desolate yet textured, creating unique wedding and engagement photos.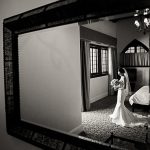 The City of Riverside is the center of Riverside County. It's home to such cultural spots such as the Mission Inn Resort.
Temecula is actually Gavin's hometown (he went to Temecula Valley High School). It's a suburb in Riverside County, known for wineries and a country/ranch style of community.